ReviewBot Review: Online Reputation Management
Explore the comprehensive capabilities of ReviewBot — its features, functionality, and pricing to properly evaluate them against other platform options. See why ReviewBot is the ideal choice for businesses that prioritize customer feedback and feedback management.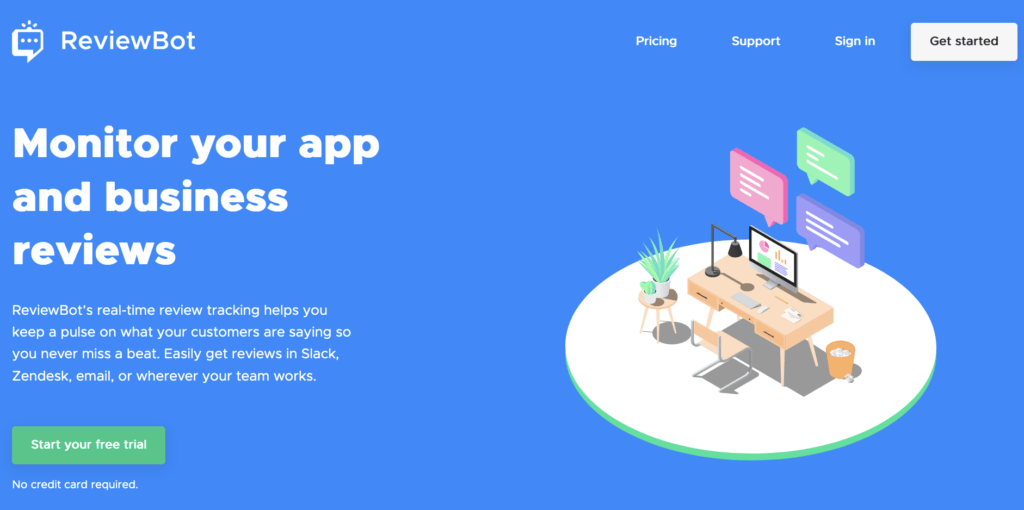 What is ReviewBot?
Reviewbot is a good review management system that allows brands to monitor, request, and respond to reviews from multiple channels in a single place. It helps brands generate feedback, respond to reviews, automate engagement, and customize their workspace to view aggregated reviews and Q&As.
It has features such as real-time alerts, customizable templates, response approvals, managed user access, focused agent interface, track response times, case reporting, product mapping, competitive intelligence, keyword tagging, real-time word clouds, and different report types.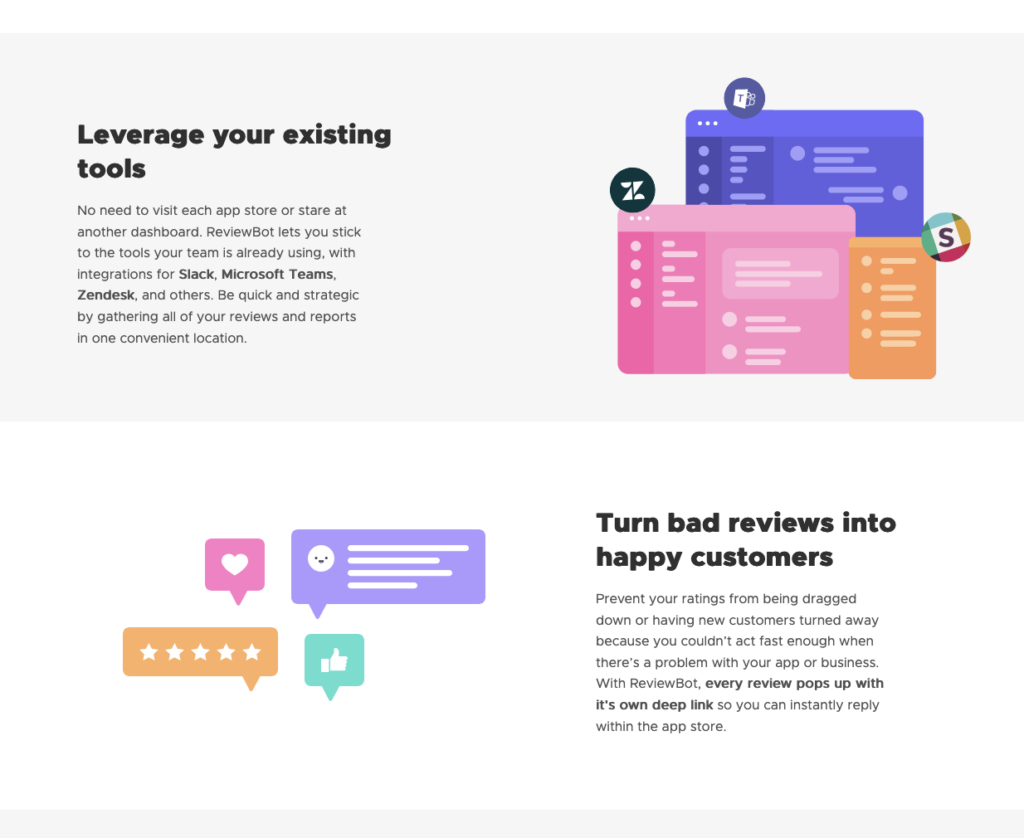 Their real-time feedback across various platforms makes it easy for businesses to respond quickly to customer reviews. With ReviewBot, businesses are provided with all the necessary tools to deliver a better customer experience.
Who is ReviewBot for?
Reviewbot caters to executives and businesses who want to centrally monitor and respond to customer reviews, recruit loyal customers to sing their company's praises, understand their brand's perception, collect feedback, automate engagement, create and route cases, prioritize responses, create personalizable templates, manage and monitor reviews, manage user access, track response times, and gain actionable reputation insights.
ReviewBot is designed for businesses that rely on customer feedback, such as e-commerce, hospitality, local, and app stores. For example, e-commerce stores can use ReviewBot to monitor reviews on their website and marketplaces such as Amazon and eBay.
Local businesses can use ReviewBot to track reviews on local listing platforms such as Yelp, Google My Business, and TripAdvisor. App stores can use ReviewBot to track and respond to App Store and Google Play customer reviews.
ReviewBot Cost and Pricing
(Pricing model evaluation: March 2023)
ReviewBot offers services for small businesses and big agencies. They provide a free trial for 14 days to help their client figure out if ReviewBot is perfect for their business or not.
Their BASIC package includes tracking of any available platform in up to 5 countries/languages with a monthly report instead of individual notifications available for $5/month.
Their PRO package includes tracking of any available platform in all countries/languages with a review translation and an option to get either a weekly or monthly report instead of individual notifications.
ReviewBot vs. Reputation Brief: A Comparison
ReviewBot offers the most basic services for online review management.
One of the main selling points of ReviewBot is its application integration on Slack. Their customers can easily receive notifications whenever a new review about their company is posted. However, it does not offer the ability to respond to feedback via the same platform. It may not be favorable to those looking to have control and manage everything in one place. Also, they do not have a dashboard that can make tracking easy by having all the information you need at a glance.
ReviewBot and Reputation Brief are similar in that both offer review management and review generation services. These services give businesses the ability to collect and manage customer reviews, as well as generate reviews from customers. However, Reputation Brief offers additional automation and personalization features, campaigns, and social sharing capabilities that ReviewBot does not have.
ReviewBot Alternatives
Reputation Brief, Profile Rankings, Podium, Stamped, and Grade.us are all great alternatives to ReviewBot.
Each platform offers similar services to ReviewBot, but also comes with different packages and services, so it's important to compare and research the features of each to discover which one can best meet your business needs.
About Reputation Brief
Reputation Brief is a platform that helps corporations of various sizes automate their online reputation management. It provides a suite of tools that help businesses generate, manage, market, and analyze customer reviews.
This helps businesses to ensure that their customers are confident in their products and services and ultimately boosts conversion rates. With Reputation Brief, businesses can more quickly and easily manage their online reputation, creating an environment of trust and credibility.