Reviewshake Review: Online Reputation Management
We're taking a closer look at Reviewshake as a review management tool based on features, functionality, pricing, and comparison versus alternatives. They are one of the online management platforms that can generate reviews and keep up-to-date with online reputation.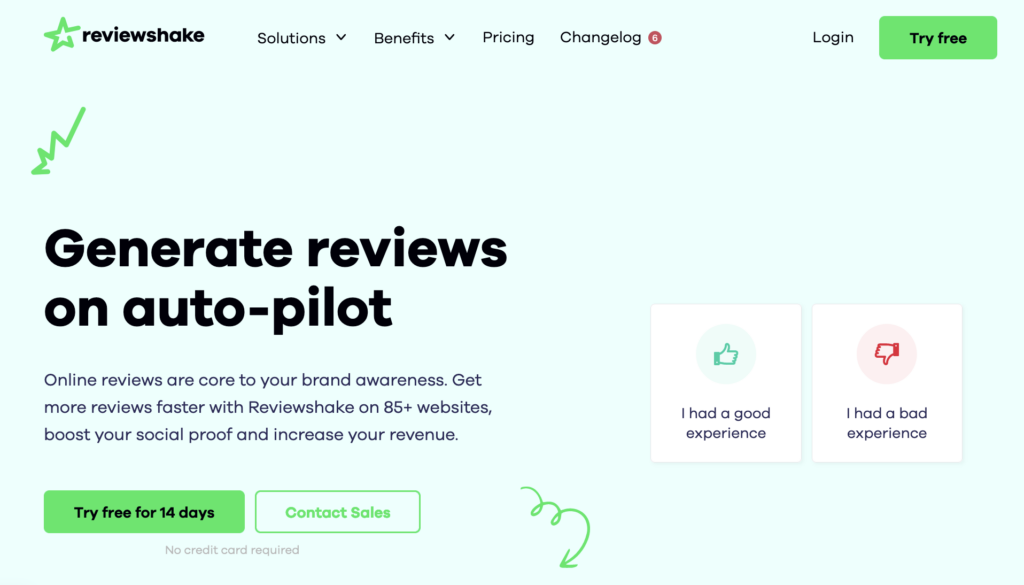 What is Reviewshake?
Reviewshake is a reputation management platform that helps brands centrally monitor, request, and respond to reviews. They make it possible to track and manage reviews from dozens of channels.
They also provide capable tools to generate, monitor, respond to, and analyze reviews, analyze competitors' ratings and reviews, compare performance, and identify new opportunities.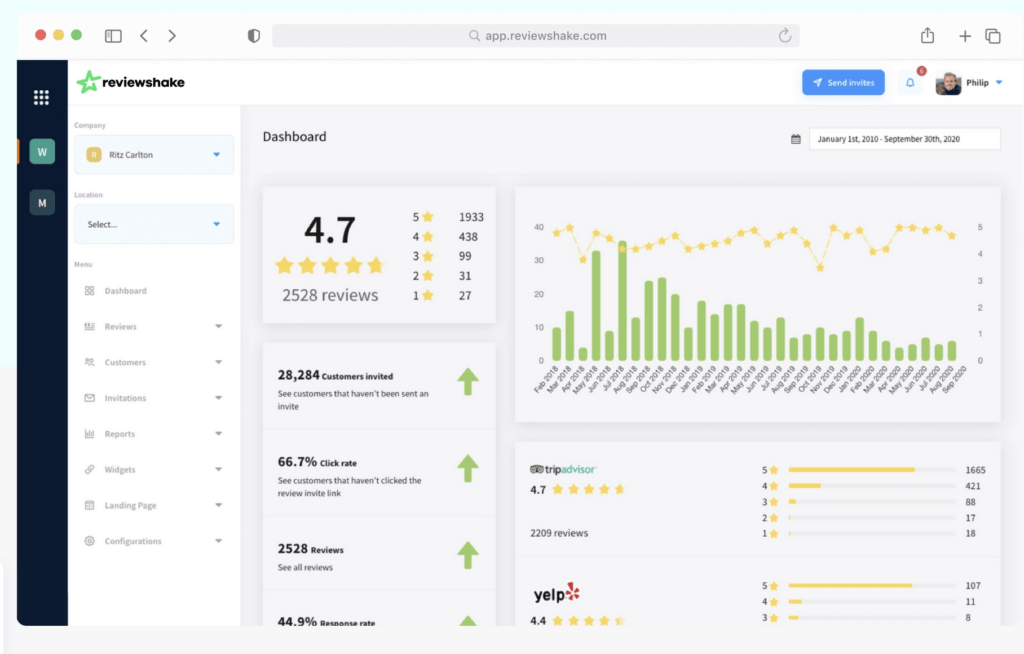 Reviewshake enables you to transform feedback from surveys, reviews, likes, listings, comments, and clicks into a competitive advantage, and it also provides real-time alerts, customizable workspaces, and automated engagement.
Their main goal and focus are to promote the growth of businesses until they realize their maximum potential. They cater to anywhere from small businesses to bigger agencies, offering services such as generation, managing, marketing, and analyzing online reviews. In addition, Reviewshake also provides white-label reputation management that can help their client keep track of their enterprise's online reputation.
With the help of their tools, a business can generate, manage, market, and analyze online reviews from several review sites making it easier to track their client's online performance.
Who is Reviewshake for?
Reviewshake is a good platform for companies in all industries who are looking to stay on top of their online reputation. It provides a complete toolkit for smart companies that want to make online reviews work for them.
Reviewshake caters to businesses and executives looking for a solution to track, manage and respond to reviews from dozens of channels in one place.
The platform provides tools to recruit loyal customers for online reviews, analyze competitors' ratings and reviews, respond to reviews, automate customer engagement, and track customer sentiment and intent. It also features customizable workspaces, real-time alerts, prioritization, personalized templates, and response approvals.
Reviewshake Cost and Pricing
(Pricing model evaluation: March 2023)
Reviewshake offers services for small businesses and big agencies. They also provide the option of monthly or annual billing.
Small: Ideal for companies looking to get started, retails for $39/month or $31/month if paid annually. This package includes 5 review profiles, 1 business location, 300 email and 30 SMS invites, 1 user, and 5 video reviews.
Medium: Ideal for growing companies, is available for $79/month or $63/month if paid annually. This package includes unlimited review profiles, 1 business location, 1000 email and 100 SMS invites, 3 users, and 10 video reviews.
Large: Ideal for agencies with a bigger team of individuals, is priced at $99/month or $79/month if paid annually. This package includes unlimited review profiles, 5 business locations, 5000 email and SMS invites, 5 users, and 20 video reviews.
Reviewshake vs. Reputation Brief: A Comparison
According to their online roadmap available to the public, there hasn't been an update on Reviewshake's tools or process in a couple of years.
The initial setup for Reviewshake's campaign program can be challenging for some, so it may require further support and additional preparation.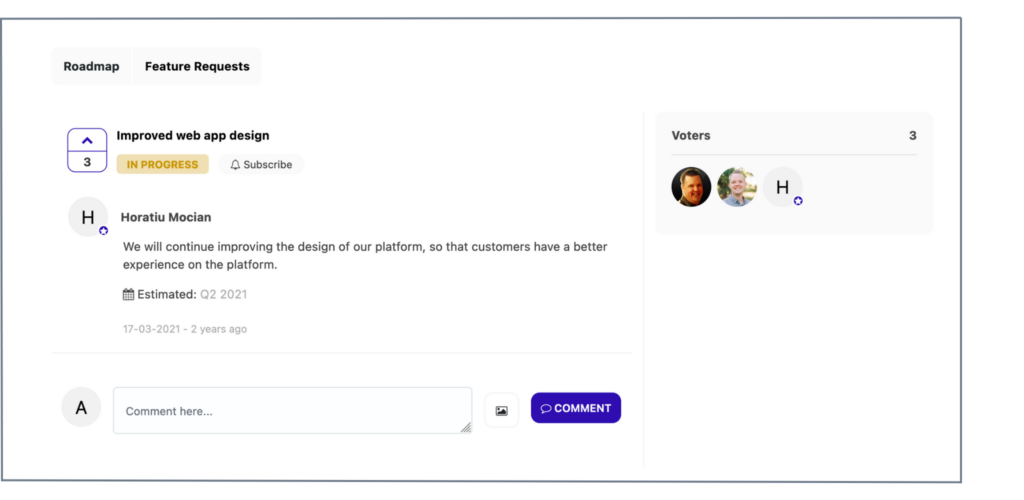 Both Reviewshake and Reputationbrief offer review management and review generation services. Both platforms also offer campaigns tailored to suit potential clients' marketing endeavors. They both offer services that best serve companies that are looking to invest in their marketing strategies.
Although both Reviewshake and Reputationbrief offer applications integration and social sharing, Reputationbrief provides a little extra in personalization and automation features.
We've found some information online that alludes to Reviewshake having controversial business practices, so it is best to do supplementary research before signing up.
Reviewshake Alternatives
There is not a shortage of tools that does what Reviewshake does!
The following list of platforms are great alternatives for Reviewshake:
Reputation Brief
Profile Rankings
Grade.us
Podium
Stamped
Reviewbot
It all comes down to package details and each platform's extra services. Feel free to browse and compare to learn about their niche that can cater to your specific needs!
About Reputation Brief
Reputation Brief is a platform that helps corporations of various sizes automate their online reputation management.
In the cutthroat world of e-commerce, wherein reviews can make or break a business, Reputation Brief makes it easier and more convenient to generate, manage, market, and analyze online reviews to ensure our clients stay in their A-game.
By automating online reviews and managing your online reputation, you can get customers buying confidently and reducing doubts – thus turning into conversion profit.