Does Your Business Have a Social Media Marketing Strategy?
What is a social media marketing strategy?
A social media marketing strategy is a plan of action that outlines how you will use social media for marketing your business. It starts with setting achievable and realistic social media goals and then developing tactics to help you achieve them. Social media marketing should be thoughtful and strategic, rather than trying to grow in response to changes in your industry or company's marketing strategy. It's important to keep your social media marketing strategy concise so that it's easy to follow and implement. Social media and networking can be effective tools for a social media marketing strategy to increase company awareness and leads and improve customer service.
How does a social media presence benefit your business?
There are numerous benefits to having a social media presence for your business. Social media platforms provide a way to personally connect with customers and potential customers, which can help increase brand loyalty. Additionally, social media platforms allow businesses to share content that can help promote their products or services.
Social media advertising effectively reaches new audiences who may not be aware of your business. By targeting people based on interests, age, gender, location, online behavior, and connections, you can ensure that your ads are shown to those most likely to be interested in what you offer. Social media marketing is a cost-effective way to drive traffic to your website.
Social media platforms also allow brands to track their campaigns' success by measuring clicks and conversions. This data can help businesses improve future campaigns and create content that is more likely to resonate with their target audience. Finally, customer feedback is essential for content creation and helps ensure that future campaigns are successful.
What are the benefits of a social media marketing strategy?
Social media marketing strategies use social media channels like Facebook, Twitter, and Instagram to encourage user engagement. Social is a great channel for getting your brand's name out there in an organic way.
Social media marketing is a form of online marketing that uses social networking websites to connect with customers and create relationships. It differs from traditional advertising because it allows customers to interact directly with the company, creating a two-way communication channel. This interaction can help build brand loyalty and trust and increase sales. Additionally, social media marketing effectively increases brand awareness and expands an audience's reach.
There are many benefits to social media marketing. For starters, social media platforms allow for segmentation, which allows you to target a particular audience based on interests and location. This ensures that your message reaches the people most likely to be interested in it. Additionally, social media marketing makes brands more recognizable, increasing customer loyalty. Moreover, social media marketing is more effective when it's personalized. That means that you should try to create content that appeals to your specific target audience. Additionally, social media advertising can help you boost your content visibility, leading to increased traffic for your social media pages.
Social media marketing consistently warms up a new audience for your business
Social media marketing connects businesses with the right audience. It can be used to create engaging content quickly and easily, which is often more interesting than other forms of marketing because it interacts with people, not just sells them something they don't want or need. Social media marketing also requires a personalized experience across channels – a successful social media marketing strategy should produce results. The benefits of social media marketing are a lot more than just reaching new customers – businesses that use it effectively can see an increase in brand awareness, website traffic, leads, and even sales. However, like any other form of marketing, social media marketing only works if it's done well and there's a clear context for the people using a particular platform. For example, Facebook offers a wide array of tools to help you find your audience and ensure that Facebook's content is relevant and useful to the user's experience.
Social media marketing builds stronger relationships with customers
Social media marketing has many benefits, other than sales and promotions. It helps connect you with your audience to build stronger relationships. Brands may share something on social media or ask their followers a question to help keep them engaged and provide assistance as needed. Social media marketing is important for building trust and creating a good reputation. It's always a must to serve people before asking them to invest with you. Creating a Facebook group is easy to start marketing on social media. A Facebook group will develop a loyal audience who will advocate for your business or brand.
Social media marketing generates more leads and conversions
Social media marketing offers many benefits for businesses, including increased leads and sales. Social media is one of the most effective ways to generate leads and conversions. It's easy to build a list of prospects with social media marketing, and you can do it quickly. And because you can easily measure the success of campaigns, you can determine what works best for your business and replicate those successes over time. Additionally, social media marketing helps increase visibility – content that connects with consumers can lead them to your website, turning them into loyal customers. Finally, analytics help you understand the audience and learn what generates more traffic for your company; this information can then be used to create even better content in the future. So if you're looking for an easy way to increase leads and sales while expanding your brand reach, look no further than social media marketing!
Social media marketing gives you a leg up on competitors
One of the best things about social media marketing is that you can gain a lot of information about your competitors. You can learn from their successes and failures and apply those lessons to your campaigns by tracking what they're up to. In addition, if you see something that's working well for them, try it out yourself and see if you get the same results.
Make sure your Facebook ads stand out from the crowd by using eye-catching visuals and catchy headlines. With so much competition on social media, it's important to do whatever you can to grab attention and get people clicking through to your website or landing page.
Social media marketing is cost-effective
Social media marketing is a cost-effective way to reach potential customers. It can be done without risk by starting small, waiting to get comfortable, and increasing the budget as needed. Social media marketing allows businesses to target people based on their interests, making it an effective way to reach a large audience. Paid digital marketing can be beneficial for businesses with limited resources. However, social media marketing should focus on gaining an audience, not just producing content.
What are some common social media marketing strategies?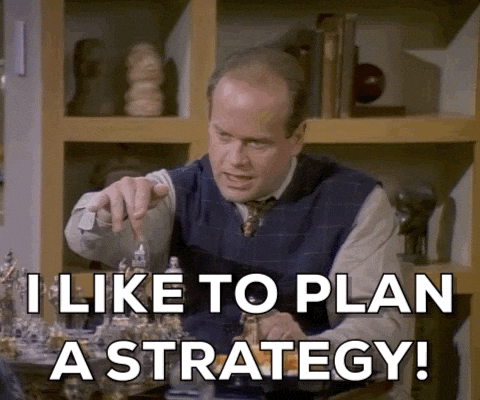 There are a variety of social media marketing strategies that businesses can use to achieve their desired results. However, it is important to note that not all strategies will work for all businesses and that it is essential to tailor each social media strategy to the specific business goals and target audience. A few common social media marketing strategies include creating interesting and engaging content, using hashtags, targeting influencer marketing, running contests and giveaways, and using paid advertising.
Create quality content
Creating quality content is a big step for businesses that want to attract and keep attention. High-quality content contains visuals and is optimized for social sites and search engines. This will help your business stand out from the competition on social media sites.
Businesses must invest in quality content to win social media marketing. B2C businesses spend 32% of their total digital marketing budget on content, while companies investing 50% or more in content marketing see a return. Most marketers are investing in digital marketing, a high-performing social media marketing strategy with high engagement levels and click-through rates. So, if you want to improve your social media presence, start creating quality content today!
Engage on social media
One of the best ways to market your business on social media is to engage with potential and current customers. When you make a post, be sure to respond to any comments or questions. Not only does this show that you're paying attention, but it also helps to create a rapport with potential and current customers.
Another great way to get social media engagement is by using social content marketing. Find posts from other businesses in your industry or related industries and share them on your page. When you do, tag the business whose social content you share so they'll see it. They'll appreciate the shout-out and may even return the favor later.
Interacting with followers isn't just limited to responding to comments, though! Be sure to like and retweet posts from followers who have something valuable or insightful to say. This will help them feel appreciated and recognized, which is essential for building customer loyalty.
Improve on competitors' past content that did well on social media
Competitors' past content that did well on social media can give you an idea of what type of social media content is popular with your audience. However, it's important to remember that you need to produce something better than what has been done to succeed.
BuzzSumo is a tool that can be used to find the most successful social media content. It lets you see the most shared posts for any topic or website. This can be a great way to get ideas for your social media marketing strategy.
The top two Facebook sites, according to BuzzSumo, are The Huffington Post and BuzzFeed. They both have high numbers of shares – 257,000 and 203,000, respectively. If you want your social media posts to be as successful as these two sites, then you need to produce engaging social media content that people will want to share.
Produce and share visual content
To create engaging social media posts, producing and sharing visual content is important. Visuals are more likely to be shared than text-based content and generate more engagement.
According to a study by BuzzSumo, Facebook posts with photos receive 94% more engagement than text-based posts. Another study found that adding visual content to your Facebook post increases engagement by 94%. So if you want your social media marketing strategy to be successful, include visuals in your posts!
Text-based content is still important for social media marketing, but it does not generate as much engagement as combined with a video or photo. This is because people are inundated with so much information that they do not have time to read everything. However, if you make an effort to produce visual content, it will stand out and be more likely to be seen and shared.
Create content in different formats
Different content formats can be used to engage and build a lasting relationship with followers on social media. Some of these formats include:
Blog posts
Videos
Podcasts
Images/Graphics
Airbnb was mentioned in the article, which brings more traffic and attention. The company utilized creative marketing strategies on social media platforms, such as infographics, to show off unique properties worldwide.
Create a social media plan
Creating a social media plan can seem daunting, but it doesn't have to be. You must first determine your objectives and goals for investing in social media marketing. Once you know why you are doing it, you can focus on the social media channel that will help you reach those goals.
It's also important to measure your success to ensure that the time and money you're investing are paying off. The social media strategy document outlines the specific tactics and activities to help you achieve your objectives.
The plan is based on this scaffolding and thought process:
Define Purpose: Why are we using a social network? What do we want to achieve?
Choose Channels: Which channels will best help us achieve our purpose?
Create Content Plan: What kind of content will we create and share on these channels?
Set Frequency & Timing: How often will we post content, and when will it go live?
Evaluate Performance: How well are we doing? Are we reaching our goals?
Use hashtags sensibly
Hashtags are a powerful way to increase your reach on social media. For example, a hashtag campaign increased visits to Jerusalem in 2016 during Hanukkah and Christmas when they overlapped. The campaign reached a total audience of 980k and saw 2.6 million impressions across the world wide web!
However, be aware that engagement drops off if you use too many hashtags due to a lack of specificity in the conversation. A common social media marketing strategy is to use 2 or 3 targeted hashtags per post.
If you're unsure where to start with hashtags, try using a hashtag generator to find relevant high-volume hashtags.
Convert your popular social updates into blog posts
When you see one of your social channel posts getting a lot of engagement, don't just leave it at that. Turn it into a blog post! This allows you to drive traffic back to your website or blog and capitalize on your followers' interest in your content.
Posts that spark discussion with followers are perfect for conversion into blog posts. When people leave comments on your social media update, be sure to respond and start a conversation. Not only will this help keep the discussion going, but it also provides great content for a future blog post.
Social media marketing strategies are constantly evolving to meet the demands of new platforms and technologies. Keep up with the latest trends by following industry experts like Jay Baer. His most recent social media strategy is a jumping-off point for all his clients, who implement it differently based on their needs.
Educate, entertain, inspire, and inform on Facebook
Facebook is the largest social media platform. It has over 1.7 billion monthly active users, and all demographics use this site for different purposes. Businesses should consider using Facebook as a marketing tool to reach prospective clients on this website.
Legendary Whitetails have a very large Facebook page that posts educational content and inspiring posts. They use their fan page to educate prospects with posts like this: "5 Hunting Myths That Are Killing Your Success." Once your business's Facebook fan page has accumulated a good number of likes, it's time to start actively educating, entertaining, and inspiring your fans.
Take advantage of LinkedIn Publisher
LinkedIn Publisher is a social platform that helps you connect with people who might buy your product. LinkedIn has over 300 million users, so it's easy to gain followers when you post content on the platform.
Your articles can be discovered through search functionality on LinkedIn's website. LinkedIn posts are seen by your connections, followers, and anyone who visits the LinkedIn site.
You should be a consistent publisher on LinkedIn to see results. You can use banner ads, sponsored updates, or lead generation ads to advertise on LinkedIn. There are many types of LinkedIn ads. You should select your ad type based on what you want to accomplish with it (e.g., if you want to increase brand awareness and engagement, choose a sponsored post).
Text ads are measured by pay-per-click or cost-per-impression. Text ads include a headline, blurb, and small image.
LinkedIn text ads are sponsored InMails that allow companies to connect with potential leads through the social media platform's messaging system. The main strategy for social media reputation management is to target your audience with ads across different channels, including Facebook Ads, Twitter Ads, etc., and Sponsored Updates on LinkedIn, as detailed in this article. InMail ads are sent to users who opt to receive them and can be used for targeted messages. LinkedIn dynamic ads allow you to target your follower base using your views, profile photo, and name. LinkedIn dynamic ads are highly customized. A campaign manager account is required to create a successful social media marketing strategy.
The Campaign Group and Campaign Manager are the two most important aspects of creating an effective LinkedIn ad campaign. They help determine what Facebook advertisements you should use and how much money to allocate towards the ad budget. You should also give your campaign a catchy, informative name to ensure prospective customers or clients will see it on LinkedIn.
Determining your audience will help you make the campaign more efficient by targeting those likely interested in what you have to offer. Choose from awareness, consideration, and conversion campaigns when setting your objectives within LinkedIn Ads Manager. LinkedIn will then customize your campaign creation based on these selected parameters, making it more efficient and giving you reports based on those parameters. With ads, you can choose a location or language and target audiences by company size, job title or function, industry, or other interests. Ads come in different formats, from text-only to video and image ads. Use your budget and priorities when deciding which ad type best suits your needs. LinkedIn allows you to choose between a daily budget and a total budget, so be mindful of how much you want to spend on advertising daily.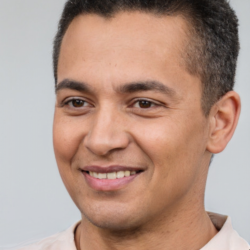 Latest posts by Mason Fairbank
(see all)