What is an online reputation management strategy?
An online reputation strategy is a plan to protect or improve the image of a company in the digital age.
It involves tracking and monitoring mentions of a brand, responding to customer reviews and feedback, setting attainable goals and metrics, and utilizing influence within a niche.
Through research and assimilation, businesses can create a plan to ensure their reputation is protected and maintained.
What are the 3 categories of tactics for reputation management?
The 3 tactics for reputation management are paid, earned, and owned content.
Paid media
Paid media is any form of online content that requires payment to feature your brand.
This could include the following:
Google Ads
Social media ads
Sponsored posts
Influencer promotional campaigns
Paid media allows you full control of the narrative; however, it can be quite expensive.
Examples of paid media include:
PPC (pay-per-click)
Advertising
Display ads
Paid social media promotion
Content syndication
Paid influencers
Paid media is not less valuable than the other two forms of content; however, it is essential to dedicate resources to earned and owned media.
Earned media
Earned media is any free exposure and coverage your brand receives from third-party platforms, such as:
Press coverage
Articles
Blog posts on other websites
Third-party listings (Capterra, Glassdoor, Trustpilot, etc.)
Positive brand mentions and reviews on such platforms can create trust with online visitors, which can help improve SEO rankings and overall online reputation.
Owned media
Owned media is any online media you control, such as your brand's website, blogs, or pages on third-party websites.
This media type allows you to create and feature content you control and helps you manage your online reputation.
Owned media can create content such as employee and customer stories, user-generated content, reviews, webinars, and brand-created content.
Optimizing for on-page SEO factors, targeting branded keywords, and getting backlinks from authoritative sites can help you improve your rankings on Google, giving you more control over your reach on owned media platforms.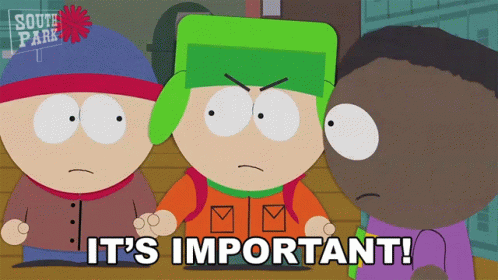 Why is reputation management important?
Reputation management is an essential part of any successful business.
It impacts buying decisions, helps you deal with negative reviews, and provides valuable feedback.
A negative online reputation can hurt your brand's trustworthiness, leading to lost sales.
Almost 60% of U.S. consumers said they would avoid buying from a brand that comes across as untrustworthy.
Furthermore, 59% of shoppers said they perform online research before purchasing, and 97% of consumers consult product reviews before buying.
Good reputation management helps businesses attract new customers, retain existing ones, and drive revenue growth.
Therefore, reputation management is important for businesses to protect and influence their image and maintain a good public perception.
Your brand's reputation is worth billions of dollars
How much does a brand's reputation worth? The answer is a lot.
A brand's reputation has the power to make or break a business.
In today's world, consumers have access to more information than ever, making it easier to make informed decisions.
According to Bernard Kelvin Clive, "In a digitally connected world, a byte of data can boost or bite your brand."
One negative review or unfavorable media attention can significantly affect how people perceive a company, potentially leading to decreased sales and customer loyalty.
That's why it's so important for businesses to take charge of their online reputation and take steps to ensure it is positive.
Several strategies exist, including establishing a brand reputation and investing in online reputation management.
Companies can also build their brand credibility by creating an engaging brand story and paying attention to internal reputation.
Ultimately, a brand's reputation is worth whatever consumers are willing to pay.
If a company is seen as reliable and trustworthy, customers will be more likely to patronize them.
Conversely, if a brand is associated with negative experiences, customers may avoid it altogether.
That's why it's important to invest in building a positive online reputation and do whatever it takes to maintain it.
Impact on sales
The reputation of a brand affects its sales directly.
According to recent studies, 53% of buyers conduct research on a search engine before making a purchase.
So, if potential customers come across negative reviews or press about your brand, their view of your company may be negatively impacted, and they may choose to buy from one of your competitors.
Conversely, if they come across positive reviews and press about your company, they are more likely to trust your brand and make a purchase.
Similarly, messaging from the company could starkly contrast customer issues, coming across as insensitive and possibly insulting rather than making the positive impact you were hoping for.
Quality content and consistent brand messaging across all digital channels, from search engines to social media and review platforms, can help create a positive effect on potential customers, thus influencing their purchasing decisions.
Therefore, managing online reputation and content effectively is key to successful sales.
It can suppress negative perceptions, showcase your best qualities, and boost your brand's credibility, thus increasing your purchase rate.
You might miss major opportunities if you don't have a finger on the pulse of chatter about your brand online.
Customer feedback
Customer feedback plays an important role in reputation management. It can provide valuable insights into what customers love and don't love about a business's products or services.
Being proactive and responsive to customer feedback can help build brand loyalty and make customers feel like their thoughts matter.
Positive customer feedback can lead to more sales, as 57% of consumers won't use a business with fewer than four stars (up from 48% in 2017).
Negative comments or reviews can significantly impact a business's reputation, as they can scare away potential customers.
Additionally, not responding to customer complaints or queries quickly can also have a negative impact.
Reputation management can help businesses identify potential sources of negative feedback so they can take steps to address the issues proactively and improve customer satisfaction.
Moreover, reviews provide a great opportunity to understand customer sentiment toward products and services.
Through review management, businesses can analyze customer feedback and make the necessary adjustments to their products and services to ensure a positive buying experience.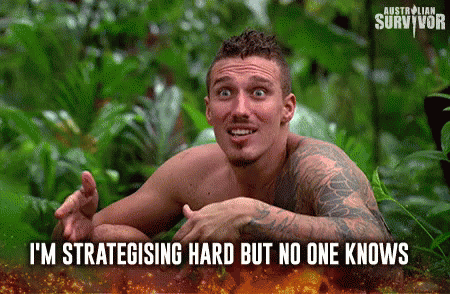 What are the strategies used in online reputation management?
Reputation management is an essential part of any business and brand, and it can make a huge difference in how customers perceive your company.
To ensure that your brand is presented in the right light, it's essential to have a hands-on reputation management strategy in place.
We will provide an overview of how to build a digital reputation management plan, from researching and monitoring your reputation to taking action and tracking results.
By following these steps, you can ensure that your business has a strong reputation that customers can trust.
1. Research, monitor, and audit your reputation
Here are some easy steps you can follow in researching, monitoring, and auditing your reputation:
Research: Conduct an online audit of your business and brand by searching customer reviews, review sites, social media, and your business's name on search engines. Use a high-quality reputation management tool to make the process easier.
Monitor: Track conversations about your business and assess your online presence, including your website, blog, social media, and third-party business profiles. Scrutinize your Google search results as well.
Audit: Take inventory and assess your entire online presence. Notice trends and industry changes that could impact your reputation in the future.
2. Create reactive and proactive management strategies
Reactive management strategies are implemented after something negative has occurred, such as responding to a negative comment or review on a website.
Proactive management strategies are implemented before something negative occurs, such as creating content to mitigate the potential damage of negative comments or reviews.
An effective online reputation management plan should include reactive and proactive management strategies.
Examples of proactive strategies include: monitoring reviews, developing a tone guide for responding to comments, creating content to boost positive search results, and tracking your results.
3. Develop a tone guide for responding to comments
A tone guide is a set of guidelines that a business or brand establishes to maintain a consistent tone of voice when responding to comments.
It includes language for their crisis management plan and introducing their brand's tone of voice and tonal values.
Tone guides help figure out the right messaging for any situation and provide detailed, practical support to those creating content for different channels.
Additionally, a tone guide will prioritize what ORM tactics to implement and which mentions responding to first. This helps manage a brand's reputation better and allows for clear documentation to keep things organized.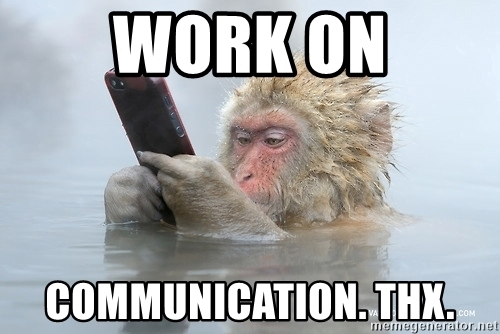 4. Communicate the plan to your organization
Communicating a reputation management plan to your organization is essential to ensure everyone is on the same page.
Here is a step-by-step guide for effectively communicating a reputation management plan:
Make sure everyone understands the plan. Explain it in detail, and answer any questions your team might have.
Create a timeline for implementation. Clearly state when each element of the plan should be implemented.
Motivate your team. Stress the importance of a positive reputation and how it can affect the business.
Regularly evaluate the plan. Make sure that everyone is following the plan and that it is achieving the desired results.
Make sure everyone is accountable. Explain the consequences of not following the plan, and encourage everyone to stay on track.
5. Take action based on comments, feedback, and reviews
Taking action based on comments, feedback, and reviews is important because understanding how consumers view your brand is the most valuable tool for improvement and innovation.
Taking action based on customer feedback allows you to address their criticisms, pain points, and positive comments while at the same time managing your reputation.
This helps you build brand loyalty and trust with your customers by showing them that you are listening to their concerns and are willing to make changes.
Additionally, responding to positive and negative reviews gives prospective customers a sense of assurance that your business is engaged, helpful, and willing to make amends if something goes wrong.
Finally, monitoring reviews and social media comments gives you insights into what customers like and don't like about your products or services, which can help you refine your business.
6. Constantly practice steps one, two, and three
Understanding the importance of continually practicing the first three steps of creating an online reputation management strategy.
This means constantly researching and tracking conversations about your business, creating reactive and proactive management strategies, and developing a tone guide for responding to comments.
This will ensure that you are always aware of how your brand is being portrayed online so that you can take action moving forward.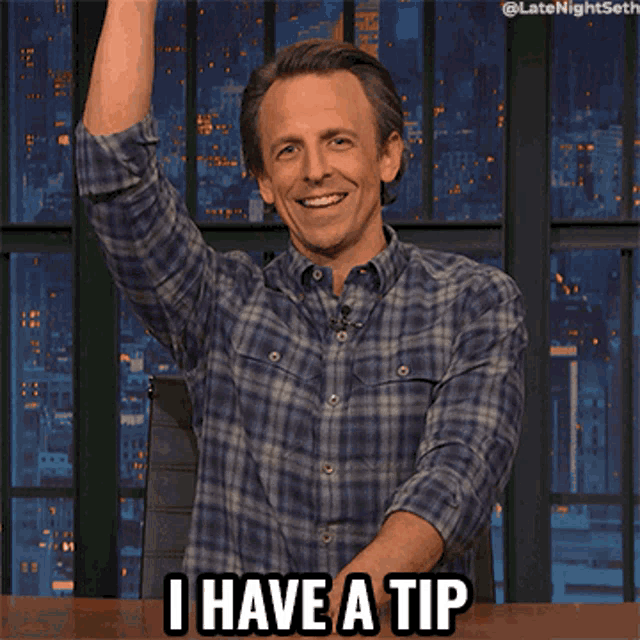 10 tips to effectively manage your online reputation
Let's discuss 10 tips to effectively manage your online reputation and protect your business from negative comments and reviews.
From creating a plan to working on feedback, these tips will help you build and maintain an excellent online reputation.
So, let's get started!
1. Understand your online reputation
Understanding your current online reputation is essential for the success of any business.
It reflects how customers perceive your brand and can greatly impact customer trust and loyalty.
Having a good online reputation means customers are more likely to trust your business, which can lead to more sales and higher profits.
On the other hand, a negative online reputation can discourage potential customers from engaging with your company and decrease revenue.
Therefore, it is important to understand your current online reputation to identify and address any negative feedback or reviews that may be impacting your business.
This will help you take the necessary steps to improve your online reputation and ensure that your business is viewed positively.
2. Create a strategy to manage your online reputation
An online reputation management strategy is becoming increasingly critical in today's digital age, where anyone can express dissatisfaction with a company or product online.
By having an online reputation management strategy in place, businesses can monitor brand mentions, understand customer sentiment, and minimize negative comments, thus helping to maintain a positive brand image.
An effective online reputation management strategy is necessary to control one's online reputation, as it can help not only protect a brand's trustworthiness but also help deal with the following:
Negative reviews
Provide valuable feedback
Impact buying decisions
3. Invest in content marketing
Content marketing is creating, publishing, and promoting content to reach and engage potential customers.
It effectively drives traffic to your website, raises brand awareness, and improves customer loyalty.
Content marketing can also improve online reputation management (ORM) by helping suppress negative perceptions and showcase your best qualities.
Content marketing is important because it helps businesses of all sizes to reach their target audiences, increase web traffic, and build credibility and authority.
Quality content can drive SEO by pushing websites to the top of search engine results pages.
It can also be used to research and influence purchasing decisions and request customer reviews.
Moreover, content marketing can help build a brand reputation by creating and promoting content consistently, with a unified message in tone and voice.
Content marketing also helps businesses stay relevant and connected to their target audiences, as search engines keep looking for the updated and latest content.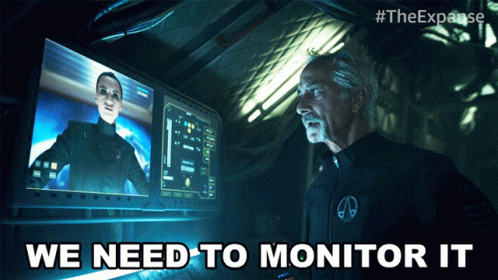 4. Monitor your online presence
The importance of monitoring one's online presence can not be overstated. It allows businesses to keep a close eye on customer reviews, feedback, and other mentions of their brand on the web.
Monitoring one's online presence is key to managing an online reputation, as it helps to identify and contain negative mentions quickly before they can cause too much damage.
Additionally, monitoring one's online presence can help identify important trends, measure brand awareness and influence, and understand how customers respond to a brand's products or services.
By actively monitoring online mentions, businesses can gain valuable insights into their customer base and take the lead in any reputation management strategies.
5. Engage with your audience
Engaging with your audience when managing your online reputation and content marketing is important.
By responding to your audience's queries and feedback, you can create a personalized content experience that caters to their needs.
Doing so also increases your brand's visibility, as 45% of customers share their positive experiences when businesses respond well.
Engaging with your audience on social media is essential, allowing you to respond to their comments and complaints quickly and efficiently.
Additionally, it helps build trust, rapport, and transparency.
Furthermore, it allows you to understand how consumers view your brand, an invaluable tool for improvement and innovation.
It is also important to listen to your audience's criticisms and pain points, as this can help you to identify areas of your business that need attention.
Overall, engaging with your audience is essential toto building strong relationships and effectively managing your online reputation.
6. Utilize social media platforms
Social media can be an invaluable tool for online reputation management.
With the right strategy and execution, businesses can use social media to spread positive messages, build customer trust, and address customer complaints or negative feedback.
Social media helps businesses to be more transparent, facilitates customer engagement, and helps to create a positive online presence.
It also provides a platform for businesses to showcase their products and services and for potential customers to learn about the brand.
Furthermore, businesses can use social media to monitor their online reputation and address any negative reviews or comments quickly and effectively.
These benefits can help businesses maintain and improve their online reputation and, ultimately, increase their profits.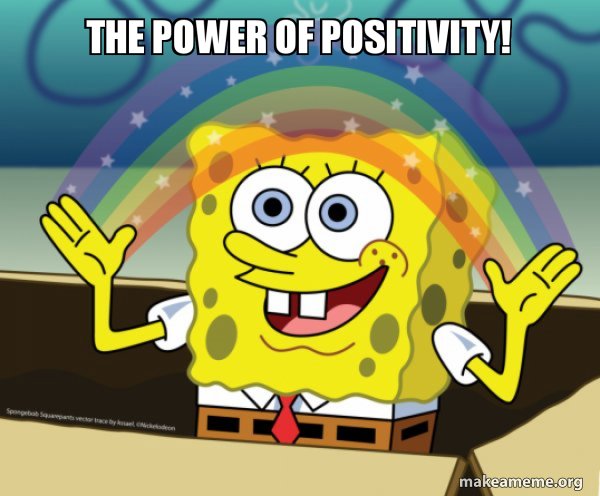 7. Promote positive content
Positive content refers to any content that conveys a positive image of your brand, such as customer reviews, third-party endorsements, influencer partnerships, and content created by the brand.
It also includes content showcasing your best qualities, demonstrating your commitment to excellence, and sharing joint efforts with individuals or brands.
Positive content can suppress negative perceptions, build credibility and authority, and drive SEO by pushing websites to the top of search engine results in pages.
8. Respond to reviews
The importance of responding to reviews cannot be overstated.
On the one hand, it allows customers and prospects to feel acknowledged and heard, creating trust and paving the way to establish a positive relationship.
On the other hand, it gives prospective customers a good impression of your brand, as businesses that respond to reviews seem more engaged and willing to make amends when things go wrong.
Furthermore, responding to reviews can have SEO value as well.
Therefore, businesses should aim to reply to all positive and negative reviews and actively manage their online profiles.
This will help to encourage positive reviews and create a more favorable overall picture for prospective customers.
9. Partner with influencers
Partnering with influencers is an effective way to improve online reputation.
Influencers can help spread positive messages about your brand and its products, helping build customer trust and loyalty.
They can also act as a powerful voice in defending your company against negative reviews, thus helping to deflect any potential damage.
Furthermore, influencers can help to increase brand visibility by promoting your products to their networks, ultimately driving more traffic to your business and increasing sales.
10. Track your progress and iterate
It is essential to track the progress of your online reputation management strategy to ensure success.
Regular surveys with employees interacting with customers and offering continuous training and feedback sessions can give you insight for improvement and adjustment.
Additionally, you should track your brand reputation on the following:
App stores
Review sites
Ecommerce sites
Forums
Blogs
News websites
In addition, it is important to measure the results of your efforts, such as sentiment analysis and share of voice, to quantify the change in your brand reputation.
Without this tracking, it isn't easy to know how successful your online reputation management efforts are.
Thus, it is paramount to stress the importance of tracking the progress of your online reputation management strategy.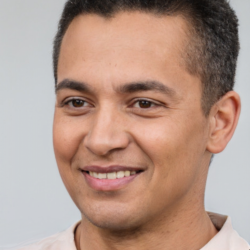 Latest posts by Mason Fairbank
(see all)