What is online reputation management?
Online reputation management is the process of controlling and managing the perception of an individual or company on the internet.
Online reputation management involves creating the best online image for a business.
It works to ensure that positive news and reviews are the first seen when people search for the business online.
For businesses with negative information online, it deploys strategies to push undesirable stories off the first few pages of search results.
It also monitors online reviews to ensure they stay positive and that the business can respond immediately to any negative news.
ORM can also handle crisis response in cases of major incidents that could hurt brand image.
What does online reputation management involve?
Online reputation management involves a combination of marketing, public relations, legal, and search engine optimization (SEO) strategies to promote, protect and defend the online reputation of you or your business.
Creating the best possible online image for your brand.
Pushing undesirable stories and reviews off the first few pages of search results.
Monitoring the web to ensure your reputation stays positive.
Responding immediately when anything negative pops up.
Managing your online reviews to ensure they are positive.
Conducting a crisis response to any major incidents that could hurt your brand image.
Online reputation monitoring and social listening.
Content creation, including interviews, press releases, blog articles, etc.
Personal website/microsite development and optimization.
Social media profile creation and optimization.
Ongoing reporting and performance metrics.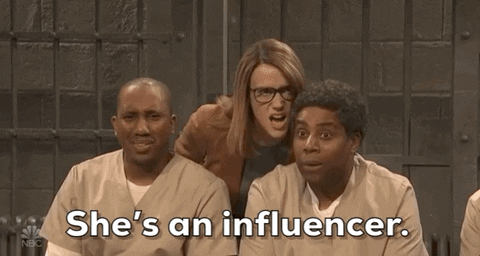 How to manage an online reputation?
Managing an online reputation is no simple task. It requires constant monitoring, engaging with your audience, and responding to negative reviews on social media or in the press.
Businesses can take a few steps to manage their online reputation.
First, they should ensure an accurate and up-to-date listing on all the major online directories. They should also claim their business listings on Google, Facebook, and Yelp.
Second, businesses should monitor what is being said about them online. This can be done by using search engines or online reputation management software.
Third, businesses should respond to any negative reviews quickly and professionally. It is important to remember that most people are looking for a response from a reputation management company, not from the reviewer.
Fourth, businesses should proactively engage with potential customers on social media and other channels. This will help show that they care about customers' opinions and feedback.
What are some typical strategies for online reputation management?
Some typical strategies for online reputation management are developing a strong content strategy, SEO optimization, and digital marketing.
Managing an online reputation is no simple task. It requires constant monitoring, engaging with your audience, and responding to negative reviews on social media or in the press.
There are a variety of online reputation management strategies that agencies and managers can use to help customers or companies.
The most common strategies typically focus on boosting the SEO of your current content, monitoring tools alert you when a negative comment appears online so that you can address them quickly, and reviews are one of the most common forms of online reputation management strategy.
Manage your online presence
No one can dispute the importance of having a strong presence online. It's how people find you, learn about you, and decide whether to do business with you. So your online presence must accurately reflect who you are as a business.
One way to manage your presence online is by using social media platforms like Instagram, Facebook, Twitter, and others. These platforms allow you to control what information about your company is made public and give satisfied customers a direct line of communication to reach out to you.
However, managing your presence on social media accounts can be difficult because each platform has rules and regulations.
The best way to ensure that your presence online accurately reflects your company is by using a combination of social media accounts and an external website builder like Wix or Squarespace.
This will give you more control over the look and feel of your website while also allowing customers to easily find information about who you are, what you do, and how they can get in touch with you.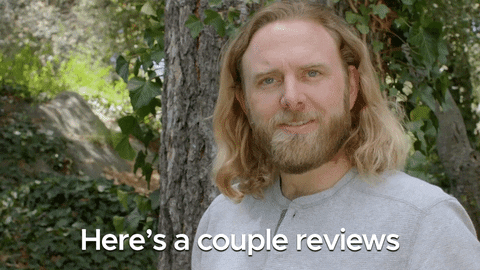 Be proactive with customer reviews
Consumers are increasingly turning to positive online reviews to make purchasing decisions. A recent study showed that 96% of consumers read review responses. This makes it more important for companies to be proactive in client relations and respond positively to feedback.
Displaying your brand name and personality and a client relations team on review sites like Yelp or Google My Business is an opportunity to stand out positively.
Customers who see you're engaged with them and care about their experience are more likely to view you as a trustworthy source.
Responding with a response shows personality, which can be hard to achieve through reviews. Review responses are a powerful reputation management software for online reputation management.
Work with experienced management companies
If you're looking for online reputation management services, working with an experienced and reputable company is important.
Online reputation management services can range from a few hundred to several thousand dollars per month, so it's important to do your research before deciding.
Most providers conduct an initial analysis to help build a campaign package specific to your needs. This often includes creating or improving website content, conducting search engine optimization (SEO), and developing social media campaigns like influencer marketing.
Some reputation management services require a year-long contract, while others can be canceled. It's important to find a service that fits your needs and budget.
Services are often customized and range from $500 to $5,000 per month. Be sure to ask about the specifics of each provider's services before deciding.
How do you test online reputation management strategies?
The first step in managing your online reputation is to evaluate your current brand image. This means monitoring what people say about you and taking corrective action when necessary.
Maintaining a good reputation takes constant vigilance, so staying on top of any negative online content is important.
If you do find yourself the victim of a smear campaign, here are some questions to ask when searching for unfavorable content:
Who is behind this?
What is their motive?
How can I get this removed from the internet?
Is there anything else I should be aware of?
There are several ways to approach ORM, but the most pressing issue is typically brand mentions search. The extent of damage can be determined by looking at the first 20 or 30 results.
If negative content and reviews are published, they can often be refuted with evidence. Furthermore, feedback will improve their online reputation over time through SEO tactics, digital marketing automation, and voice of happy customer programs.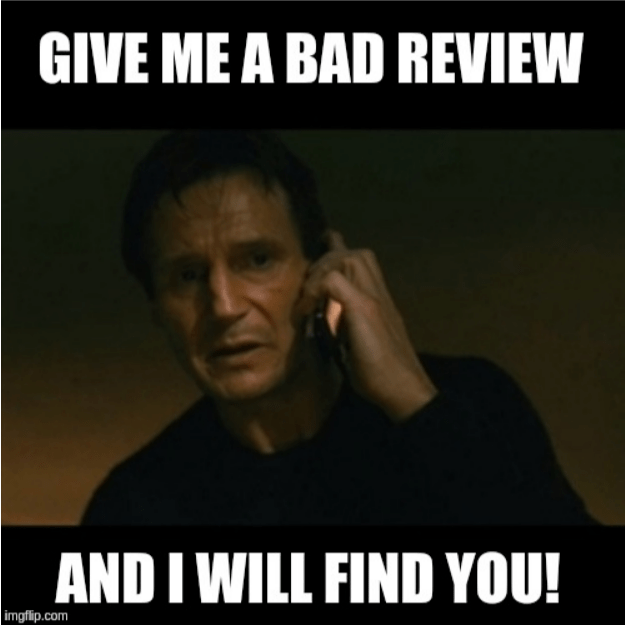 How to build online reputation management?
Online reputation management is the process of monitoring, controlling, and shaping the online conversation about your brand reputation. The goal is to create a positive digital marketing strategy to stop negative content from rising to the top of Google ads and search results.
This can be accomplished by having at least ten assets on your website/blog and on social media profiles that are active and relevant.
The most effective way to build a digital marketing strategy is by owning or controlling branded websites/blogs and social media profiles; these properties will likely be favored in general searches for your company name.
Google your business name
When you Google your business name, the first thing that comes up is usually your company's website. However, if you have a good online reputation, you'll also see links to reviews that people have left about your business on Google.
Google reviews are the most important review sites for local SEO, beating out Yelp and Foursquare. This is because they're native – meaning they're not pulled from a third-party site – and how much the industry considers them to be a ranking factor.
Reviews gained on Google can be found in a business's GMB listing. They're also visible in Google Maps when someone is looking for directions to your business. In both mobile apps and Google Maps, reviews are important for businesses. They show average star ratings but highlight keywords people may be searching for related to your company.
The GMB platform allows businesses to generate reviews used in Google Maps searches. Make sure you ask customers to leave reviews after having a good experience with your company! SEO keywords must be used in customers' reviews to get positive reviews, so they will be highlighted when users look up a term on Google Maps.
Search engines show reviews to help decide if a website is worth visiting. If your business has a low star rating, it will affect your search ranking. Ensure you're getting positive reviews to boost your SEO, and make sure people see the great work!
Consistently create great content
Creating great content across all platforms is important to manage your online reputation. This means that you need to be aware of the different aspects of online reputation management.
Your genre, Tone of Voice, and consistency are important factors in how your brand reputation is perceived. Additionally, good reviews, social media communication, and branded searches play a role in your online reputation.
Suppose you're looking for a way to produce great content consistently. Start by reading up on the topic. Many sources of information are available, so take the time to find what works best for you.
Manage your social media presence
In today's digital marketing age, having a strong social media presence is more important than ever. This is especially true for businesses, as online reputation can make or break them.
Fortunately, there are ways to manage your social media presence and ensure that people only see the good things. One such way is through online reputation management (ORM). ORM helps companies build brand loyalty by creating transparency and organic interactions with consumers in 2020.
Respond to reviews
Responding to reviews is a way to show customers that you value their feedback. It can also increase trust and better rankings in search engine results pages (SERPs). While Google doesn't officially confirm that review responses are a ranking factor, they might be in the future.
In saturated industries, responding to reviews could make you memorable to searchers. It's also an opportunity for businesses to show off their brand personality or customer service team member personality. Providing personality in your reviews can greatly impact your site's overall ranking. Additionally, response posts allow people to showcase their expertise and build relationships with potential leads.
Reviews are important because they represent a customer's previous experience with your business, which most people consider before making a purchase decision. In fact, according to recent studies, 88% of consumers trust online reviews as much as personal recommendations from friends and family members.
Almost half of all shoppers said they would not buy from a business with negative online reviews (source: BrightLocal). Businesses should respond proactively to customers' feedback to maintain their reputation and increase the chance of a conversion.
Build a positive online presence
Now more than ever, it is important for businesses to have a positive presence online. Online reviews affect the purchase decisions of 90% of consumers, so it's essential to make sure that your business has good reviews across the web.
One way to do this is by using a search engine optimization aspect of online reputation management. This will ensure that your site appears higher in Google searches when people are looking for businesses like yours. However, it's also important to be proactive in addressing any negative reviews that may pop up.
If there is a pattern of bad customer service, this can damage your brand's reputation. But don't worry – Google prioritizes sites with a poor customer experience, so you'll want to ensure that you handle these situations quickly and effectively.
How much does online reputation management cost?
The cost of online reputation management services can vary depending on the work you need to be done. Most companies offer a free initial analysis to determine which strategies are best for your business.
The costs of services can range from $200 to over $5,000 per month for individual users or businesses. Some online reputation management services have a three-month, six-month, or 12-month contract.
What does online reputation management involve?
There's a lot that goes into online reputation management (ORM). It involves three fundamental steps: generating, monitoring, and responding to reviews. Let's take a closer look at each of these:
Generating Reviews: The first step is to generate reviews. This can be done in a few ways, but the most common is by tweaking your website or social media profiles so customers can easily leave feedback.
Monitoring Reviews: The next step is to monitor reviews regularly. This means looking at overall data–both positive and negative posts–to see what's working best for your company's ORM strategy.
Responding to Reviews: You must respond promptly to positive and negative reviews. This shows customers that you're listening, but it can also help improve your company's reputation over time.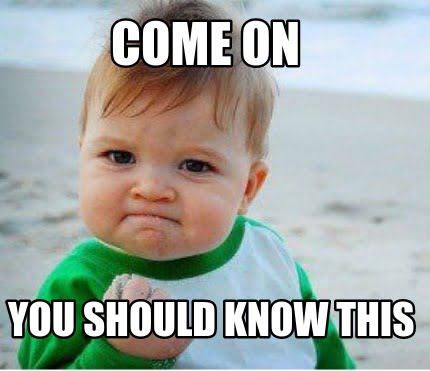 What agencies and managers need to know about online marketing
Online reviews are important for businesses of all sizes. They help build trust with potential customers, maintain brand awareness, and increase sales. Many believe that Google considers how a business responds to online reviews when ranking them in search results. While Google has not confirmed this, it makes sense that they would value customer feedback.
When you're in a saturated industry, it's important to reply to reviews to set yourself apart from the competition. Acknowledging customer feedback helps increase trust and satisfaction, leading to positive online reviews. Additionally, having a response space on your listing allows you to show your brand's personality.
Online reviews are important for businesses as they provide potential and current customers with insights into what it would be like to work with or purchase from a certain company. Additionally, review responses can show customers what kind of voice your business has- whether you're professional and courteous or fun and quirky.
Review responses offer a prime opportunity to convert casual browsers into paying customers. According to recent studies, there's a 96% chance that consumers are reading review responses. So, make sure your business is putting its best foot forward!
Reviews are a local ranking factor
Review management is important for local SEO because it's a major ranking factor. Review signals are so important that Google has been known to give preferential treatment to businesses with high-quality reviews.
Online reviews are one of the most important things to pay attention to in local SEO, as they provide powerful trust signals for potential customers. They're also crucial for local SEO success, with Google's GMB platform being the main focus.
Reviews provide trust signals
In the information age, customers are more cautious about where they spend their money. This is especially true online, where it's easy to be scammed or taken advantage of. Businesses can combat this wariness by getting good reviews from happy customers.
Reviews provide trust signals to potential customers. They show that others have had a good experience with your business and that you're worth considering. In some cases, reviews may even persuade people on the fence before reading them to make a purchase.
Responding to reviews is important for many reasons, including building trust and pleasing the Google algorithm. You want to respond quickly (within 24 hours is ideal), but you also want to ensure your responses are helpful and add value for future customers reading them. Responding can positively impact rankings in Google searches and increase visibility.
Reviews about your business may not be ranking factors just yet, but that could change as Google becomes increasingly interested in providing users with trustworthy information about companies they're thinking of doing business with. For now, responding to reviews is still a best practice that can help boost your SEO efforts and improve customer relations simultaneously.
Reviews are a conversion factor
Online reviews are a powerful tool for businesses because they help convert customers. Research has shown that:
Searchers are more likely to click on links that have online reviews.
Reviews are one of the best ways to get online by prospective customers.
After reading a positive review, consumers are more likely to take action.
This could result in contacting the business or making a purchase.
Additionally, social proof is an important factor in conversion rates. And what better way to show social proof than with customer reviews?
Embedding reviews on your website can also help boost confidence early on in the customer journey. This is especially true if you have live and real-time reviews enabled.
This type of feedback reassures customers that your website is authentic and they can trust the information they're receiving.
Reviews are everywhere
Every business, whether big or small, is online these days. And with so many businesses having a digital presence, it's no wonder that mentions are everywhere. In fact, according to recent studies, about 88% of consumers say they trust online reviews as much as personal recommendations. If you're not managing your online mentions, you're likely losing out on potential customers.
There are many review sites, and each will have its own unique set of guidelines. It's important to familiarize yourself with these before penalties can be faced. For example:
Mentions are important because they help businesses ensure customers have a positive experience. If you receive a negative review – even from someone who has never patronized your business before – it's important to address the issue head-on.
You can do this by responding to the review publicly on the site where it was posted, sending the customer an email thanking them for their feedback and outlining how you plan to address the issue, or reaching out to them privately offline if necessary.
However, this is very important – whatever you do, don't delete or try to hide any bad mentions! This will likely get you in trouble with the review site's administrators and make you look guilty and like you have something to hide.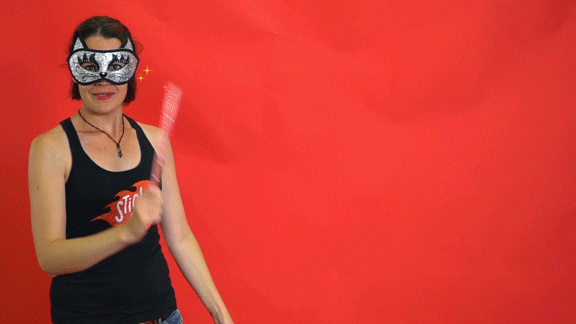 Consumers need high review ratings to commit to purchase
Nowadays, consumers are more selective than ever. They will only buy from businesses that have a high rating. A one-star difference in ratings can result in losing customers. Studies show that four-star reviews are now the expectation for buyers. This is why businesses are so important to focus on their online review management.
Online reviews play an important role in how your business is perceived by potential and current customers alike. They signal to buyers whether or not they should commit to purchasing from you and, if they do, what kind of experience to expect.
The thing with online reviews is that there's an exponential number of opportunities for people to post them publicly. It's no longer just Yelp! or TripAdvisor; nowadays, social media sites like Facebook and Google allow users to leave feedback about their experiences with your company. And because these sites have such a wide reach, a negative review can be seen by many people potentially impacting your business's bottom line."
Consumers don't trust outdated reviews
Consumers trust online reviews as much as personal recommendations from friends and family when deciding where to spend their money. A study by BrightLocal found that 88% of customers trust online reviews as much as personal recommendations. If you don t have a positive online image, your business risks losing customers to your competition.
The Local Consumer Review Survey also explored how local business customers use online reviews. It found that:
70% of customers consult multiple review sites before patronizing a local business.
The average consumer reads ten reviews before feeling they can trust a business.
Customers are more likely to buy from businesses with 4 or 5 stars on review sites than those with only 1 or 2 stars.
These findings underscore the importance of online reputation management for small businesses. If you don t have time or resources to manage your reviews, consider using a service like ReputationDefender that will help you keep track of what people are saying about your business online and respond quickly and effectively when needed.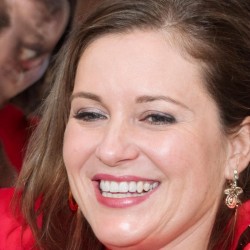 Latest posts by Amanda Stanley
(see all)