A Guide to personal online reputation management
Your brand is what people say about you when you're not in the room.
What do people say about you when you're not around? Do a quick Google search of your name, and see what comes up.
Is it all positive? Or are there some negative articles or comments mixed in?
You have some work if there's anything less than 100% positive. It's time for a little online reputation management.
Thankfully, here's a guide to help you get started!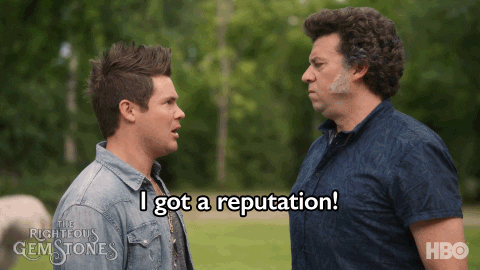 What is a personal online reputation?
The significance of a personal online reputation cannot be overstated.
Maintaining and managing a good online presence has become increasingly important in today's digital world.
Negative content online can have devastating effects on an individual's reputation, making it essential to take steps to repair and manage one's brand.
Doing so can help one secure employment or approval from others, making it worth investing time and effort into managing their online reputation.
How should you manage your online reputation?
In the internet age, your online reputation is more important than ever.
With a few clicks, anyone can find out everything they need to know about you. And once something is on the internet, it's there forever. So what can you do to manage your online reputation? Here are 15 helpful tips:
Google yourself to identify areas of improvement
Individuals are encouraged to Google themselves need to manage their online reputation.
This process allows them to identify any identifiable information that someone may have about them and search for their name, nickname, maiden name, and other keywords.
Decide which channels or networks to prioritize
It is important to prioritize which channels or networks to focus on when managing an online reputation to ensure the most effective use of time and resources.
People can maximize their ability to influence conversations and shape public perception by focusing on those networks with the greatest potential reach.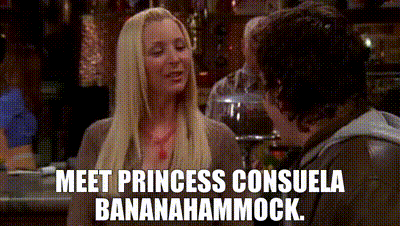 Consider changing your name or investing in a media intelligence tool
In today's digital age, managing one's digital reputation is vital.
A person may consider changing their name or investing in a media intelligence tool to monitor what is being said about them online and take corrective measures if necessary.
This can help create a professional image that accurately reflects the individual and their accomplishments and promotes positive messages about them in the public sphere.
Personal reputation management services can also benefit those who want to become thought leaders on certain topics by helping them identify relevant trends and opportunities for engagement with their audience.
Kick-start reputation management by carving out thought leadership positioning
Individuals and businesses need to have a good online reputation, as it can help them to build credibility and become recognized as thought leaders in their target market.
A good online reputation can protect businesses from legal issues and attract new customers, boosting sales.
Investing in thought leadership is an effective way to gain search engine visibility and remain top of mind among potential customers.
Invest in review management software
Review management software is important for managing an individual's online reputation.
It helps track and analyze reviews, identify any issues or complaints raised about them, and take appropriate action to address those concerns.
Build your brand
Individuals must build their brand online to enhance their reputation and protect their identity.
By creating a positive online presence, individuals can create an image that reflects who they are and what they stand for and establish themselves as thought leader in their field.
Having an online presence also helps with fraud prevention and SEO purposes.
Establishing a strong online brand involves:
claiming digital properties relevant to one's personal or professional life
posting professional photos and bios that showcase the desired image
regularly producing quality content on blogs or social media posts
adjusting privacy settings on accounts
All these factors ensure that people have access to the right information when researching an individual's background.
Ask for endorsements and personal reviews
Ask for endorsements and personal reviews to increase one's online presence and build credibility.
Endorsements from peers, colleagues, or customers can help to showcase one's skills and abilities and attract new clients or job candidates.
Stay vigilant
Staying vigilant when managing an online reputation is important because it can ensure progress and long-term success.
Through research, planning, and execution, it is possible to do a reputation repair a damaged online brand and manage it more successfully.
Monitoring the online presence regularly can help identify any negative press or content that needs to be addressed immediately to maintain a positive image for the individual or business.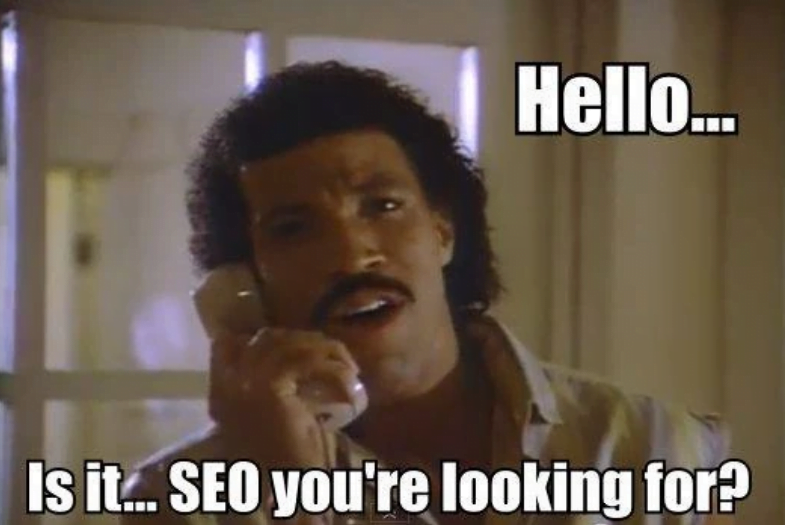 Invest in SEO for reputation management
Investing in SEO is seen as an important factor when it comes to reputation management.
Reputation management companies can help businesses reduce the chances of negative content being seen by optimizing content for search engines.
It helps improve the visibility of positive results and suppress potential negative searches.
By maintaining a strong online presence with more positive results than negative ones, businesses can improve their online reputation and regain customers' trust.
Creating effective SEO-friendly content is key for successful reputation management as it increases the chances of ranking positively on search engine result pages (SERPs).
Allocate resources to improve your online presence
It is important to allocate resources to improve one's online presence to create a positive image and build trust.
A strong online presence can help attract potential customers, establish credibility, and lend credibility to one's brand or business.
Additionally, allocating resources toward managing one's data and ensuring the accuracy of all content published helps ensure that the audience will be provided with useful information.
Respond to 1-star reviews
It is important to respond to 1-star reviews to repair a reputation and manage one's online brand.
Responding allows them to take ownership of their reputation and address any negative feedback, allowing them to turn things around and improve their image.
By acknowledging the issue, responding appropriately, and taking the necessary steps toward rectifying it, individuals can demonstrate that they are proactive in managing their brand.
Analyze the reputational disasters of famous companies
Companies can learn a great deal from studying reputational disasters.
By keeping an eye on what people are saying about them online and taking steps to rebuild their reputation after a disaster, companies can gain insight into how to manage and repair their online brand.
Monitor your online reputation
Are you concerned about how to monitor your online reputation? With the prevalence of online reviews and social media, tracking and managing your digital presence is more important than ever.
Fortunately, there are powerful tools that can help. Here are some reliable examples:
Focus on quality over quantity
Quality content is essential for building a strong online reputation; this is where SEO content strategy and thought leadership come in.
Producing quality content over quantity is the key to developing your online reputation.
Quality content helps to boost your search engine ranking and is more likely to be shared and liked, which will help to increase your ranking further and improve visibility.
With a good SEO strategy, you can ensure that your content reaches the first page of search results, where 90% of Google traffic is generated.
Manage your social media presence
Managing your social media presence is important because it can directly impact your reputation, career opportunities, and stock prices.
Here's some instruction to help you get started on managing your social media presence:
Check into your privacy settings. Take the time to review the settings for each social media account you use, and make any necessary changes to ensure your personal information is secure.
Choose how present you want to be. Consider your goals and decide how active you want to be on each platform. Make sure you're posting appropriate and consistent content with your brand.
Select the sites where you want to be more active. It's not feasible to be active on all social media sites. Prioritize the ones that are the most important for your goals and invest your time there.
Increase your online presence. Create a separate business account and use professional images that inspire trust. You should also create a blog or website that highlights your job experiences.
Be present on social media. Create accounts on social media platforms such as Facebook, LinkedIn, Twitter, Instagram, Pinterest, Google+, and YouTube. Differentiate your content while keeping it consistent, and use SEO to help promote your content.
Manage your privacy settings. Make sure you know how your personal information is used, and check the privacy settings for all pages you visit.
Contact a reputation management company. If you need more help in managing your online reputation, contact a reputable reputation management company. They can help you create and manage social media accounts, post positive content, and monitor negative reviews.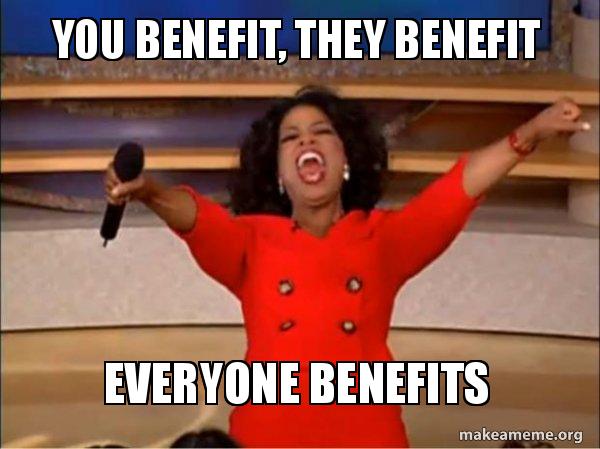 What are the benefits of using a

reputation

management service?

As a business owner, you know that your reputation is everything.

You work hard to make sure that your customers are happy and that they would recommend you to their friends and family.

But what happens when something goes wrong? A negative review appears online, or someone leaves a bad comment on social media.

All of a sudden, your reputation is at risk.

That's where reputation management comes in.

Online reputation management solutions help you monitor and improve your online presence to protect your reputation and ensure your business is seen in the best light possible.

There are many benefits to using a personal reputation management service, including the following:
Monitor online reviews and respond to negative feedback promptly
Online reputation management solutions can help consolidate and monitor online reviews, posts, and references to one's brand.
This can help minimize the damage done by negative feedback. Additionally, it allows for quick responses to any reputation hits or negative reviews that may arise.
Here's how to monitor online reviews and respond to negative feedback:
Use online reputation management services to acquire and manage reviews on platforms like Google, Facebook, and Yelp.
Consolidate, monitor, and manage more than one domain from a centralized location.
Always be aware of customer feedback or online reviews that might hurt your brand's reputation.
Monitor your online reputation, especially customer reviews, as they are very important.
Monitor thousands of online conversations held every minute for mentions of your name with the help of a media intelligence tool.
In case of a negative conversation, don't panic. Respond to the bad review thoughtfully, referring to a "Complete Guide to Crisis Communication" to help plan your approach.
Remember that a strong personal reputation takes years to build and only seconds to break. Thus, make sure to always maintain a positive online image.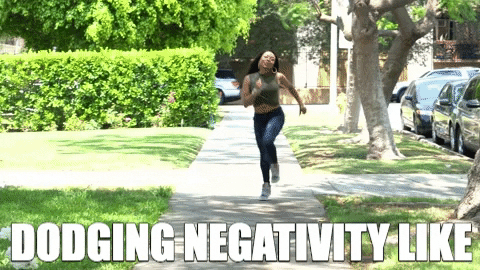 Remove negative and inaccurate online content
Removing negative and inaccurate online content is important to protect one's reputation.
Having this kind of content on the internet can negatively affect how others perceive someone.
It can damage their chances for success in professional, educational, and personal areas.
Improve search results with SEO and content marketing
For reputation management, it is important to improve search results with SEO and content marketing to combat a negative reputation.
By optimizing content for search engines, businesses can increase their chances of ranking well and bury any negative results.
A good understanding of SEO principles can help businesses create content with a better chance of ranking high on search engine result pages and improving their online brand.
Protect personal and corporate brand image
The purpose of a reputation management service is to help protect and improve one's personal or business brand.
It works to counteract any negative content that can damage one's online reputation and promote positive content that helps build their online presence.
Reputation management services are important for those in the public eye, such as CEOs, business owners, and those looking to succeed in any field.
Boost social proof and create positive online experiences
Social proof is people's tendency to imitate others' decisions and behavior.
Companies can use this in online reputation management to improve their image.
Companies use social proof to demonstrate positive customer experiences and reviews, which helps instill trust in potential customers.
Social proof can help a company build an honest, reputable image that will draw more customers in the long run.
Ensure compliance with industry regulations
The use of a reputation management service can provide benefits to companies in terms of industry regulations.
By consolidating, monitoring, and managing multiple reviews and data sources, companies can better ensure that they adhere to the rules and regulations set by their respective industry.
This can help them maintain a good reputation with customers and regulatory bodies.
Improve customer confidence and trust
Businesses need to have a good reputation as it can be seen as an asset, helping to build trust and credibility with customers while also protecting them in the event of a reputation crisis.
A positive online presence can help businesses ensure their brand is associated with positive sentiment, making them more attractive to potential customers and partners.
Reputation management services can provide expert analysis and guidance on creating and maintaining a good online reputation.
Increase customer retention and satisfaction
A reputation management service can help increase customer retention and satisfaction by managing customer feedback and reviews.
This can be achieved by collecting reviews at the ideal time, reducing negative customer feedback online, and improving a company's reputation.
By doing so, customers are more likely to confidently make buying decisions due to an improved online brand image.
Enhance customer relationships
A reputation management service can help to improve customer relationships by providing the necessary technology and operations that make it easy to collect reviews.
Additionally, they can ensure that reviews are collected at the right time to be taken seriously and used effectively.
A reputation management service can increase their chances of closing a sale by contacting customers while they're still on the phone.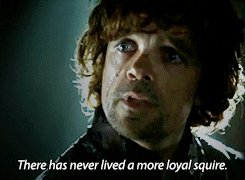 Increase brand loyalty and reputation growth
Increasing brand loyalty and reputation growth can benefit a business in many ways.
By having a good online reputation, businesses are more likely to attract customers, partners, and other important stakeholders.
A good digital reputation can also lead to increased professional success and better opportunities for the business.
Monitor competitor activities and respond accordingly
Monitoring competitor activities is essential for reputation management as it helps identify potential threats that may negatively impact one's brand image.
By proactively monitoring competitor activity, companies can identify and address any potential issues early on before they have a chance to damage the brand's reputation.
FAQs
Here are some of the most frequently asked questions about personal online reputation management:
What is online reputation management? How does one manage it?
Online reputation management (ORM) controls and influences an individual or organization's online presence.
ORM services help to ensure that positive news and reviews are what customers see when they search for the business online.
If there are negative reviews or information about a business, ORM services will use different strategies to push it further down on search results.
Companies can also establish crisis response systems as part of their ORM strategy to react quickly to any incidents that could damage their brand image.
Why do you need online reputation management services?
Online reputation management services are essential for businesses to help protect and repair their brand's online reputation.
It helps monitor the web for any negative information, deploy strategies to push it off the first few pages of search results, manage online reviews, and respond quickly and effectively in a crisis.
Through these services, a business can maintain its positive image while repairing any damage done by a negative event.
How to create a good online reputation?
Having a good online reputation is important because it can help you attract better opportunities, improve trustworthiness, and protect your reputation in case of a personal reputation crisis.
You never know who might be looking for you, so it's important to be proactive about your online presence.
Searching for information about you on the internet is a good place to start. Use different search engines to find as many sources of information as possible.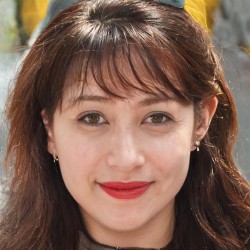 Latest posts by Melanie Maxwell
(see all)